At Braunstone Frith Primary School we work hard across school to fulfil our motto of being Positive Thinkers, Lifelong Learners.  We celebrate lots of achievements and awards in school.  We are also part of different programmes which help to make our school a better place.  Here are a few to mention:
Grow Your Own Grub – Silver Award
Miss Pick organised a gardening club and did some important work to improve our school garden.  The children learnt about different aspects of gardening, what a healthy meal looks like, and completed a display for our KS2 Dining Hall.  The whole school also entered a Grow Your Own Grub homework competition.  In Summer 2017, we had special visitors who came to school to speak to the children about their learning in Gardening Club and BFPS won the Silver Award!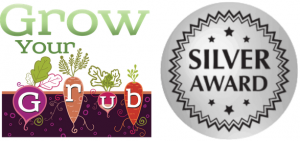 Ashden Less CO2 School
BFPS have joined Ashden Less CO2 which means our school is part of an energy reduction programme.  The project works to engage pupils and the wider school community to integrate sustainability into school culture.  Our Eco Warriors will be working hard with Miss Allen and Miss Coombe to make this project a success.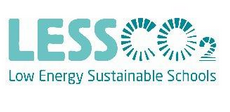 Healthy Schools Network – Logo Design winners!
BFPS is part of the Healthy Schools Network which covers lots of different aspects of Health and Well-Being Education.  The Network supports teachers with teaching this part of the curriculum.  In Summer 2017, our school entered a competition to redesign the Healthy Schools Network logo… and won!  Grace in class 3L was the elected winner and she received a £10 WHSmith voucher, a certificate, plus her design will be adapted into the new Healthy Schools logo!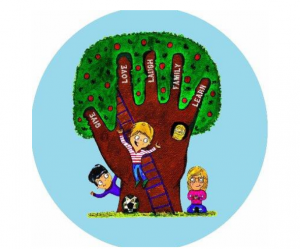 School Run Parking Programme
Being part of this programme is why we have had extra road safety and no parking features installed by the Local Authority.

Anti-Bullying Award
Mr Booth organises and plans an Anti-Bullying week every year.  Last year the theme was Power for Good and this year the theme is All Different, All Equal.  We make sure children understand what bullying is with our STOP acronyms:
Several Times On Purpose
Start Telling Other People.
Our school had a special visitor who inspected different aspects of our school.  He looked at some paperwork, learning books, did pupil interviews and observed a lunchtime outside.  BFPS were given the Anti-Bullying Award in Summer 2017.
This year we are also introducing an exciting part of our PSHE curriculum called 'No Outsiders'.  No Outsiders is part of British Law and teaches the Equality Act in school.  It is a primary aim of our school that every member of the school community feels valued and respected.  We are a caring community where whole values are built on mutual trust and respect for all regardless of race, religion, ethnicity, sexual orientation, gender identity, disability, age or gender.

Road Safety Week Competition – Winners!
This year, Miss Allen entered the whole school into a homework competition to design a Road Safety banner emphasising the importance of keeping safe on the roads.
BFPS also took part in a project where a group of our budding, young artists designed a road safety banner to display outside of Glenfield Hospital!

Silver Award – Space Education Quality Mark
Miss Ground has led staff and pupils in completing lots of Science work at school to achieve the Silver Award in the Space Education Quality Mark.  This included a space-themed week, a whole school space model homework competition, a space after-school club, and link projects with other schools.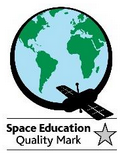 Bronze and Silver Eco Award
Braunstone Frith Primary School achieved the Bronze Eco Award in Summer Term 2017 and have worked really hard this academic year to achieve the Silver Eco Award in February 2018.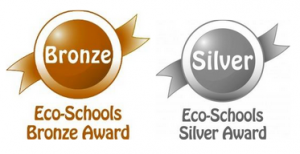 Glenfield Hospital Road Safety Banner
Children from Years 4 & 5 worked with Miss Allen and the Sustrans Charity Bike It to design a Road Safety banner which was professionally made and is now displayed outside the bike sheds at Glenfield Hospital!  Some of our children were even invited to meet the chief executive of the hospital and see the unveiling of the banners.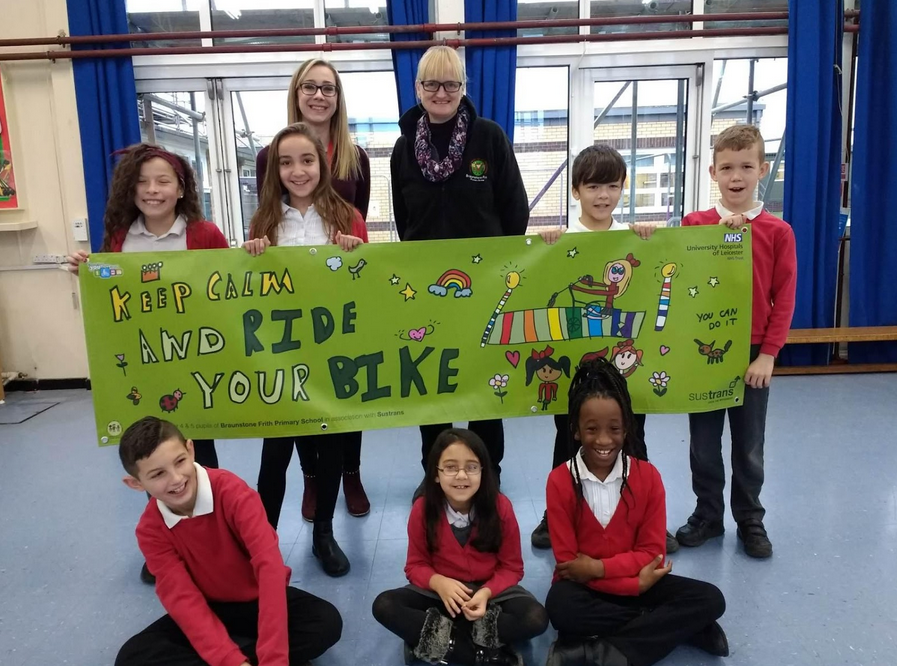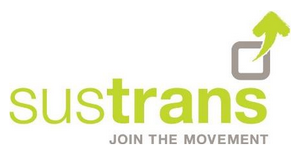 At Braunstone Frith Primary School we always strive to do our best in our aspirational thinking school.  This year at school we are aiming for further awards and achievements:
Bronze School Mark Award for Bike It
Gold / Green Flag Eco Award
Gold Grow Your Own Grub Award
Primary Science Quality Mark (PSQM) 
Watch this space for further information