Becoming a linguist at BFPA
Key skill:
Ask and answer questions
Visual support:
Key questions on French flag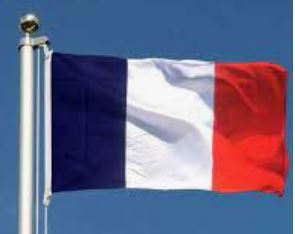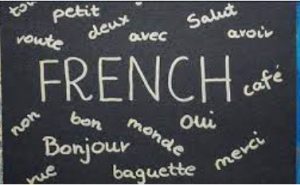 Our aim is that children who leave our school in Year 6 will be able:
To engage in a conversation about themselves.

To identify

similarities and differences

between French and English vocabulary, linking to spelling, sounds and meaning.

To explore the patterns of the French language through songs and rhymes.

To understand some of the French phonemes and use them to decode new vocabulary.

To read carefully, using known French vocabulary to make connections and gain meaning.

To confidently use a French dictionary to develop their understanding of new words.

To

present their learning

in a range of ways including written and oral outcomes.

How our children learn to be a linguist
In Key Stage 2, our children complete three units of work, on a range of subjects building their French language vocabulary. Each year, our children are introduced to a key question, which built together allows the children to present themselves.
The Key questions are:
Year 3 – Comment tu t'appelles?
Year 4 – Qui est dans ta famille?
Year 5 – Votre sujet préféré?
Year 6 – Qu'est-ce que tu fais le week-end?
Using these questions as a baseline, our children will learn how to express their opinions, and construct their own sentences to develop their unique presentation of themselves. 
Our children are provided with good quality resources, and phonetic teaching to enable them to hear and use accurate pronunciation. They will develop their reading and writing skills, to allow them to understand and construct their own written sentences. This is underpinned with an introduction to key concepts of grammar in the French language.