Helping refugees
In the Summer term, Year Four took part in a REAL LiFE mission in order to answer the question – 'How can we be welcoming to refugees?' They worked in their CREWs to learn about refugees and produce poems and artwork that represented refugees' experiences.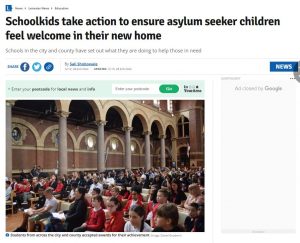 Click on article to read more
Leicester Museums lent the school a pop-up display about welcoming refugees to the city. We visited the pop-up museum with our CREWs and began our investigations into what it means to be a refugee. The museum explored ideas about what a refugee is, the circumstances that can cause people to become refugees and the journeys that they have to undertake in order to find a safe place to live. The pop-up museum also introduced the idea of creating birds of refuge. These are pieces of art that represent the journeys refugees undertake in order to find a place of safety.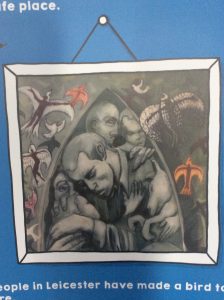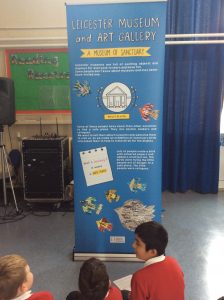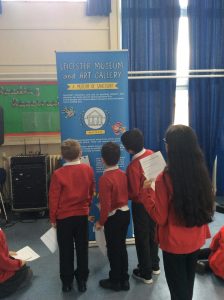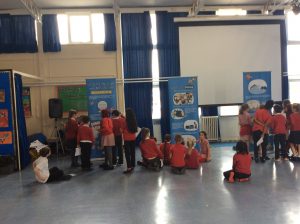 After researching what a refugee is and the experiences that many go through in their journeys to a safe home, we worked in our CREWs to write poems together about their experiences. 
We then used our CREW skills to improve our poems and develop ways to perform them. 
After X Factor style auditions, six CREWs were chosen, from across Year Four, to represent BFPA at a Refugee welcome event held at St James the Greater Church. 
Our CREWs did an amazing job of performing their poems to over two hundred people at the event where we were awarded the title of being a Refugee Welcome school by the Leicestershire Citizens Action group.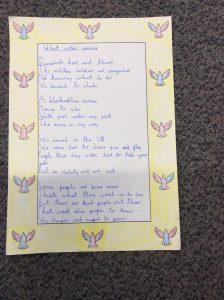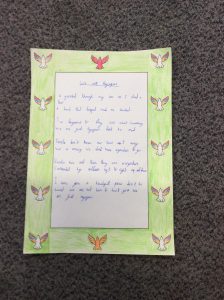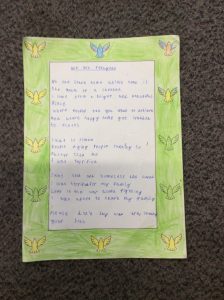 Ukrainian Support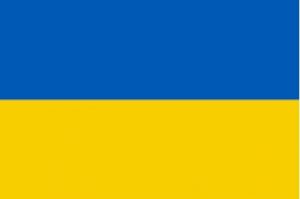 Hello everyone,
For those of you that don't know me, my name is Jo-Anne Turner, and I would like to introduce myself as the single point of contact and welcome co-ordinator for Braunstone Frith Primary Academy Ukrainian Support.
If you are interested in hosting a Ukrainian family we can offer the following support:
Braunstone Frith Primary Academy (which is part of the LIFE MAT), will be offering centralised support and activities for families who are offering to host Ukrainian families.
For families who are interested in hosting Ukrainian families, but have not yet applied, we can offer support in making the application.
For families who have already applied, we would like to offer support in accommodating the needs of your guests.
Braunstone Frith Academy as part of LiFE Mat have been fund raising towards our continued support for our Ukrainian friends.
In June we had a staff quiz evening along with a raffle and raised a fabulous £480 !
We then had  a book / ice cream sale in KS1 playground and raised a further £80!
We shall be having further sales and fund raising events in the very near future.