Breakfast Club
At Braunstone Frith Primary Academy we firmly believe that every child needs to start the day ready to learn. We offer a breakfast club from 8.30 am where children can have toast and a drink whilst enjoying some early morning activities.
School Dinners
Why not ensure your child has a healthy, nutritious two course school dinner?
Our 4 week primary menu has an excellent variety of traditional favourites and new dishes.
How do I pay for my child's meal?
You can pay for your child's meal by using ParentPay. Please contact the school office for more information. If you think your child might be entitled to free school meals contact the council on 0116 454 1009 option 3 for more information or visit: www.leicester.gov.uk/freeschoolmeals
The government has set out strict guidelines that all councils must now follow when preparing food for children. Leicester City Council follows these guidelines strictly and by doing so provides city children with a healthy tasty meal each school day.
Packed Lunch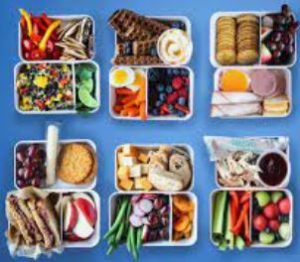 At Braunstone Frith Primary Academy we want all our children to have a healthy lunch. If you are sending your child with a packed lunch, please be aware of the following;
We have a 'No Nuts Policy' this includes foods that contain nuts and sandwich spreads such as Nutella.
Please do not send in glass bottles.
Please do not send in fizzy drinks.
Children have access to water throughout the day, you can send in a water bottle which can be refilled.
Children may have juice with their lunch.
     http://www.nhs.uk/Livewell/childhealth6-15/Pages/Lighterlunchboxes.aspx
     http://www.nhs.uk/Change4Life/Pages/healthy-lunchbox-picnic.aspx